Dear Prospective Parents and Students,
Click here for Admissions Information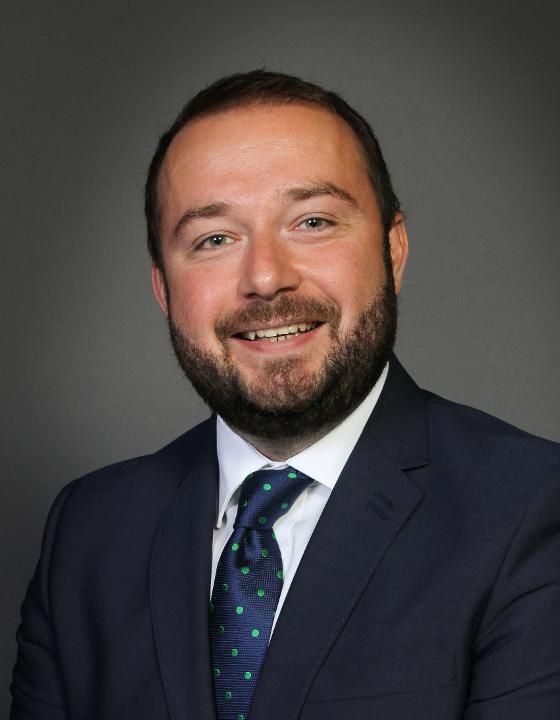 First, I'd like to introduce myself. My name is James Granville Hamshar and I am the Headteacher here at St John the Baptist School. I am incredibly proud to work with such amazing staff and students and it is a privilege to work with all our children who, on the whole, love coming to school each day to learn and be part of the SJB community.
We're looking forward to welcoming Year 6 children and parents into school for Open Evening this year, all be it under slightly more controlled circumstances than in the past; we introduced a booking system to limit numbers and try and spread visitors whilst touring throughout the school. Please watch the video below to get a small glimpse of what it's like at SJB and make time to read the parent FAQs section below. We unfortunately won't be able to admit anyone on the day who hasn't booked a place in advance. If you have any issues at all, please contact our Admissions Officer, Claire Antal on 01483 729 343 and she will help you.
As a Catholic School, the Gospel values are central to our mission guiding everything we do. We endeavour to live them out every day to set an example to the children so that they witness excellent Christian role models and faith in action. Before you begin to watch the video below, please click on this link and find the section of the website which explains what we stand for.
I would now like to expand a little further specifically for prospective parents wishing to join our school. We have a simple recipe for success at SJB… We only appoint the best teachers and we work hard to ensure that their sole focus is teaching the children to the best of their ability. We have the highest expectations of the children in everything they do and will support them relentlessly through every stage of their educational journey – that's it, there is no magic formula, we love the children and we teach them exceptionally well!! I firmly believe if we keep that as our focus, we will never deviate too far from the right path. Having said that, we absolutely have not cracked it… and we never will. We are continually driven to improve in every aspect and that effort will never cease.
Ordinarily, we say every day is an open day here at SJB, which, in a non-COVID world, is true! Thankfully this year we are able to host visitors on site again, so if you would like to come on a tour of the school then please contact our Admissions Officer and book a time. However, could we please request that all visiting adults where a mask when they are on school premises.
Take care and God bless.
James Granville Hamshar
Welcome to SJB Video